…a C-level, VP or senior manager at a company with a few million revenues and, say, 40 odd staff, with a strong percentage of exports in the business. While some larger companies may have official positions they have to maintain, SME companies in the technology-based sectors are more likely to say what they want, which is an attraction – and they will have far more international views.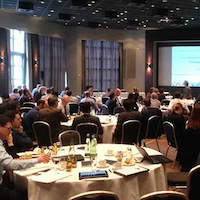 They note that the general electorate is being given a vote but businesses aren't. The thinking of voters will derive not only from the economy and business outlook, but also to other topics. This adds complexity!
They have seen plenty of discussion in the media on things people have thought about that could be an impact on positive and negative side. But what is the real impact of leaving? A lot of industry does see this could be considerable; dealing with the EU might become more or less complicated or be less changed compared to some claims.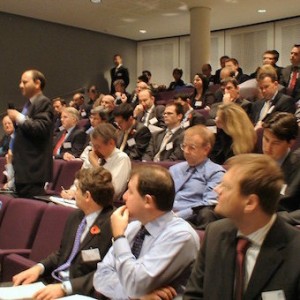 Their involvement in product and technical services in the world and EU is likely to be substantial. They are embedded into the single market market compliance regimes and will likely have experience of trading elsewhere by comparison.
They believe it is useful to unpick what the referendum outcome, as it may have a big impact to them, for richer or for poorer. Their clients may already be affected by the fact of an upcoming referendum: for example, they may be excluded from tender opportunities.
They want to look into what are the scenarios and what can businesses do about them. They do not seek a large gathering for this purpose, nor planted, biassed or famous speakers.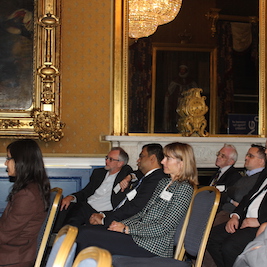 They are concerned even with aspects as simple as immediate currency risk and hedging. But they sense that the relationship with the EU is far more impactful on business and a lot of people haven't the wherewithal to understand what the issues are. it is not just about more or less tax; it is quite structural.
They seek immediate steps that would mitigate and wish to develop their strategy from a number of short and long term views delivered from real experiences of peers without "A versus B" political grandstanding and bias. Experiences and perspectives.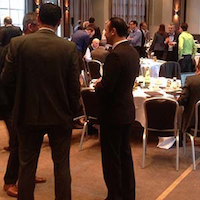 They believe it is of value to get a whole spectrum of views, including aspects people have spotted as issues for employment, export/imports, currency and relationships with the EU organisations. They do not want the programme to be over-briefed before the event meeting.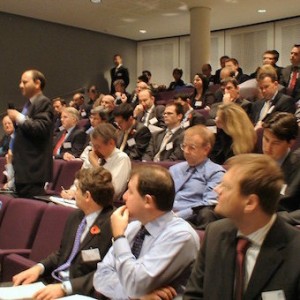 The typical attendee is happy to stand up and talk for a few minutes on the relevant topics for them. They believe that by the aggregation of business perspectives, they can improve their approach to the outcome.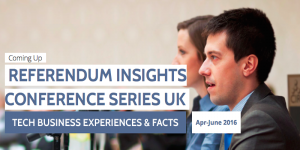 You can join the first Referendum Insights Conference on 4 May 2016 at King's College, Cambridge via 01223303500 or http://www.cir-strategy.com/events/ref16 or those in other cities later in May and the first half of June.