We welcome you all!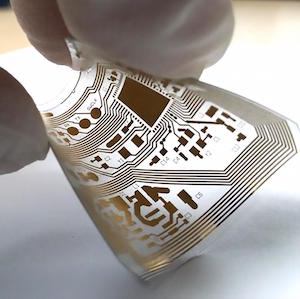 Sponsors & exhibitors marketing | Click for detailed info and pricing
Sponsor Credits: Haydale plc (Lead) FlexEnable (Co-Lead) CGC (Co-Lead) Marks & Clerk LLP (Gold)
The Cambridge Graphene Tech Days 2015 is a leading festival of events over two days for networking and learning more about the latest advances in commercialising Graphene and related materials  in sectors such as electronics, displays, energy storage, composites, packaging, aerospace & defence and automotive.
Airbus & BP will give new presentations on the challenges for Graphene Solutions Providers in their set of industries and will be joined also by other global conglomerates.
The special programme of events will be held mainly in Cambridge's newly-opening Graphene Building: with an exhibition of technology and tours of new labs as well as a media event, conference and a fine Hall dinner. The expert-led MasterClass covering the value network srtructure and barriers & application prioritisation offer enormous added value to corporate executive leaders.
Introduction from Dr Justin Hayward, CEO of CIR and Co-Director of Cambridge Graphene Days 2015
It is an honour to have the chance to bring together such excellent industrial and entrepreneurial growth companies in the graphene and GRM sector with Cambridge University and its new Graphene Centre Building Hub. Cambridge is perhaps the top global university across all key measures such as teaching and research. It is also home to a burgeoning technology cluster. Great companies have been born & grown to billions in the 25 years that I've lived here, but now multinationals also regularly come to have a base in Cambridge to find excellent research, engineering & coding staff, partnerships with top academics and other outsourcing and learning with many other players offering services in the tech cluster. I look forward to an inspiring couple of days of events.
Ray Gibbs, CEO of Haydale commented "The Cambridge hub is one of the pre-eminent places to go for the highest quality science and application skills. As a leading technological solution provider to this rapidly evolving market sector it made great sense to support this centre of excellence covering graphene and related nano materials, . We believe the conferences and workshops at the Cambridge Graphene Days will showcase the adoption and use of the graphene materials in real products. Haydale's functionalised graphene technology already is providing ground breaking benefits to organisations involved with composite materials, conductive inks and next generation battery technology".
Chuck Milligan, CEO, FlexEnable commented "The relevance of graphene and graphene-like materials to flexible electronics for displays and sensors is clear, and we are proud to be co-sponsors of the Cambridge Graphene Days event – and the opening of the Graphene Building in Cambridge. We believe that our unique manufacturing processes for flexible electronics, together with the exponential growth expected in the flexible display and IoT sensor markets, provide enormous opportunity for this exciting class of materials."
Professor Andrea Ferrari added "We are very much looking forward to our Cambridge Graphene Technology Day on the 5th of November, when we will showcase industrial applications of graphene and related materials. We are also excited to be hosting high value manufacturing-oriented meetings on the site of the Cambridge Graphene Centre"
To learn more about the Cambridge Graphene Technology Days 2015 please visit http://www.hvm-uk.com/graphene2015