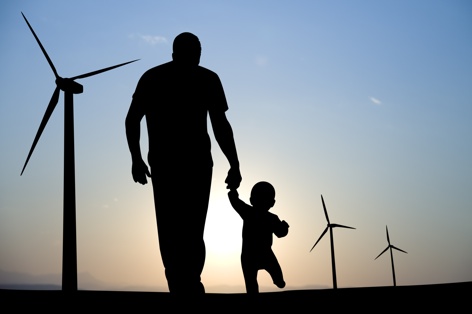 Summary of Smart Grids and Cleanpower 2010 Conference
Where: Murray Edwards College, Buckingham House Conference Centre, Cambridge, England CB3 0DR
When: 10:00-17:30, 24-25 June 2010

Executive briefing Days=2; Room capacity=140; Talks=30; Panels = 30 mins * 8; Networking = 5hrs; Expo = yes, 15 booths; Who=CxOs, Heads of x; Level=Strategic/technical; Type=industrial, commercial, business, networking conference.
"If you want to learn, discover innovation, understand market structure, be entertained, meet, have fun, do business in new challenging markets, this is the conference for you."
Who attended
Leading smart grids and clean power providers, SMEs innovators, private equity, angel and venture capital investors, vendors, manufacturers, business experts.
Plenary Conference Structure

Day 1: Smart Grids
Day 2: Cleanpower

NOTE: Some presentations and videos are not available. Videos may take a while to load.


Agenda
Day 1: Smart Grids 2010
Registration

Justin Hayward (video, no slides),

Director, CIR

Introduction

Simon Higgins Video

Solutions Architect, Arqiva

Smart grids: introduction and infrastructure

Martin Pollock Video

Dir of M&A, Siemens Energy

What's the smart grid for? Who needs it?

Martin Ansell Video,

General Manager Smallworld

, GE Energy

What's happening right now - Real. Smart. Solutions.

Ian Drew Video,

VP

, ARM

Green technologies

Panel Q&A

Rizwan Ahmad Video,

Director

, Dialight plc

Why we need smart metering and what it'll mean for the UK

Chris Wright Video,

CTO

, Moixa Technology

Home energy systems

Pilgrim Beart Video,

Founder

, AlertMe

Smart home management platforms

Panel Q&A

Lunch and Exhibition

David Eurin Video

, Head of Energy, Analysys Mason

How energy efficiency requirements will drive demand for smart grids

Simon Anderson Video

, COO, Green Energy Options

The need for real time feedback

Steve Horley Video,

MD

, AlertMe

Consumer demand

Andrew Hill Video

, Tesco plc

Consumer priorities and barriers

Panel Q&A

Ben Kott (live link Mountain View, CA - no slides or video)

, EMEA Green Business, Google

Green / energy initiatives at Google

Etienne Pollard (no slides used, no video)

, Senior Associate, Good Energies

Good investments

Nick Coutts Video,

CIR Strategy

Building routes to customers

Sarah Harrison Video

, Ofgem

Sustainability and regulation

Keith Dickerson Video

, ITU (United Nations Agency)

Global grid development standards

Prof Mike Kelly Video

, CU & former Govt CSA

When will Engineering Reality enter the UK Energy Policy Debate?

Panel Q&A
Day 2: Cleanpower 2010
Registration

Jeremy Nicholson

, Senior Economic Advisor

EIUG

, EEF

Chairman's Introduction

Philip Sharman,

Director

, Alstom Power

CCS: From pilots to demonstrations

Professor Herbert Huppert

, Cambridge University

CCS Research

Michael Priestnall

CEO, Cambridge Carbon Capture

CCS mineralisation via fuel cells

Panel Q&A

Jerry Stokes,

Director

, Suntech Europe

Path to Grid Parity

Graham Ford

Director

, Mansion Ecopartners

Go-to-market experiences in concentrating solar power

Roger Bentley

Head of Research, Whitfield Solar

Concentrating photovoltaic power

Panel Q&A -

Lunch and Exhibition

Marie Francis OBE

Chairman, InCrops

Biomass and innovation: Commercial opportunities

Doug Stewart

CEO, Green Energy UK

Delivering green energy

Tamas Bertenyi

Technology Director, Quiet Revolution

Decentralised small-scale wind energy

Christoph Kuhrt

Advisor, Japan Wind Developments

Secure energy via wind and storage

Panel Q&A

Matthew Delany

Director Offshore, Vestas A/S

Coalition & wind: can the UK be a net exporter?

Alistair Martin

CEO, Flexitricity

Smart grid integration with clean power

Lord Oxburgh

Keynote

Need the Lights Go Out?

Final Panel Q&A
Background to themes
It is clear from past events in this series that there is an urgent need to upgrade the infrastructure and sourcing of power to the grid, so that the ubiquitous and flexible form of energy, electricity, could be generated cleanly and efficiently. We expand last years event to run a dedicated day on the smart grid before the clean power day. It is also clear that business must take the consumer with it on this path, and understanding customer behaviour and meeting its preferences is crucial. This is not an area of strength for the most powerful stakeholders.


Summary text of Smart Grids and Cleanpower 2010


HVM & Cleantech Series Advisory Panel
We very much looking forward to greeting you at future conferences and exhibitions.

Justin, Maya, Marianna, Andrea, Beth, & Michael,
CIR Conferences Team 2011